Red Chest Endler
The Red Chest Endler is probably the most stunning Endler.
The males never miss an opportunity to flare at the females and their colours shine even brighter then. These little fish never stand still and are very peaceful. They do not eat their fry and are very, very fertile.

Like the other Endler the Red Chest Endler came from to Redwood Aquatics in Christchurch to me. After a few weeks the tank was crowded with fry and from then on I only used the best males for breeding. Catching the non-breeding males out of the tanks is a big mission and needs to be repeated every week - that's how fertile they are.
This strain is my absolut favourite!!!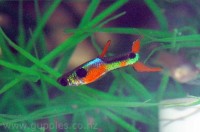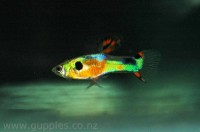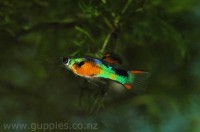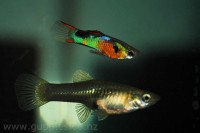 Powered by FotoGalerie