Prep-Work
When we bought this place there was already an outside room with power connected to it. But it was sitting at the wrong spot, not very well insulated, the foundation and floor was not sufficient for the weight of a tropical fishroom and the electric cabel was pretty old.
So the whole project started pretty much from zero with finding the perfect spot on  the property and after that building the new foundation that would take the weight of the room + potentially 2 TO of water, tanks and equipment.
12 pillars set in large (not so much deep but wide to take the pressure) concrete footings are joined together with three 100mm beams. They provide the support for the floor joists and will distribute the weight. Under the future back wall I added two more pillars and another beam since I knew that there would be the most weight. Of course everything needed to be perfectly leveled and the concrete had three weeks to cure before the room got moved from its old location onto the new foundation.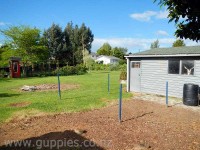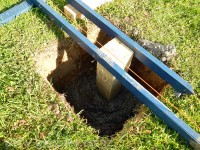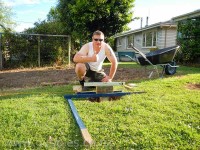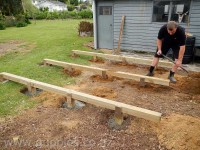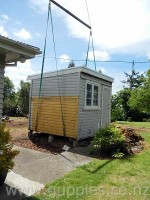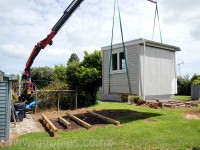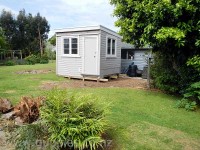 Powered by FotoGalerie